One of the gifts that we got when we got married was a "Baby George" George Foreman Rotisserie Grill.  I thought, "we will NEVER use this."  One day we finally pulled it out and decided to cook a chicken on it.  Oh my goodness, it was fabulous.  It tasted just like those yummy ones you get from the deli.  We also have an outdoor grill with a rotisserie attachment that we use sometimes.  If you have something to rotisserie a chicken on (or just cook one in the oven), this is the BEST spice blend.  From the George Foreman recipe book that came with the rotisserie.  To be used on a 4 to 5 pound whole chicken (we remove the skin first).
Ingredients:
-1 tsp salt
-2 tsp paprika
-1 tsp chili powder
-1 tsp garlic powder
-2 tsp black pepper
-1 tsp onion powder
-1 tsp dried thyme
Mix together and rub on chicken.
Here's the chicken in the Baby George.  I do like the countertop convenience of it but it's tough to clean.
The finished product!  So yummy – doesn't it just make your mouth water?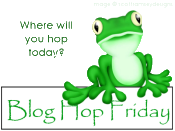 Foodie Friday
Friday Favorites