Okay, so it's cold in Texas.  Go ahead and laugh, those of you from the East Coast who are buried until feet of snow.  But 30 degree temperatures with wind chills in the single digits is cold to a Native Texan.  So it's soup time!  This is my mother-in-law's recipe and we first had it on vacation a few weeks ago.  It's a great twist on a traditional soup.  Plus, anything where you just open a bunch of cans and throw it in a pot is a winner in my book.  This soup gets better over time so make it a day in advance!  Made a LARGE pot – fed 3 people for almost 4 days.
Ingredients:
-1 pound stew beef or beef roast, cut into bite size pieces
-1 quart water (4 cups)
-2 medium potatoes, peeled and cut into bite size pieces
-1.5 cups carrots, peeled and cut into bite size pieces (I used baby carrots – about half a small bag
-1 onion, chopped
-1 can diced tomatoes
-1 can green beans, drained
-1 can whole kernel corn, drained
-1 can creamed corn
-7 oz ketchup
-salt and pepper to taste
Directions:
1.  Cook meat and onion until tender and meat is browned; drain if needed.  Add all other ingredients.  Simmer 30 minutes.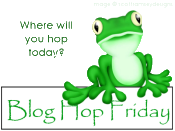 Foodie Friday
Friday Favorites