Need a quick, easy, rich dessert?  This is it!  This little pie literally took me about 5 minutes to put together and was a crowd pleaser.  The recipe is from my sister-in-law.
Ingredients:
-6 Nestle Crunch bars or 18 miniature Nestle Crunch bars
-8 to 10 ounces of Cool Whip (I used an 8oz container but will use 10oz next time)
-1 graham cracker crust (can use store bought or my recipe for my crust is at the bottom)
Directions:
1.  Melt the Crunch bars in a double boiler or in the microwave until just melted.  Cool until just a bit warm.
2.  Add Cool Whip to melted Crunch bars.  My husband likes a little bit of the chunks in there too so I saved a few of the Crunch bars and broke them up into the Cool Whip also.
3.  Pour into crust.  Refrigerate until set.
Graham Cracker Crust:
-1/3 cup butter
-1/4 cup sugar
-1 1/4 cups finely crushed graham crackers (equals one sleeve of the HoneyMaid crackers)
Melt butter, stir in sugar.  Add crushed crackers; toss to mix well.  Spread in pie plate.  Cook 4-5 minutes at 375 or until golden brown.  Let cool before filling.
Sorry that I don't have a picture of the whole pie.  I put it in the fridge to set and when I went back to check on it, Mr. Naptime had already dug in!  If you use 10oz of Cool Whip, the pie will turn out lighter in color than this piece did.  So good!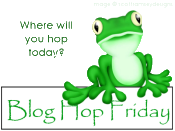 Foodie Friday
Friday Favorites